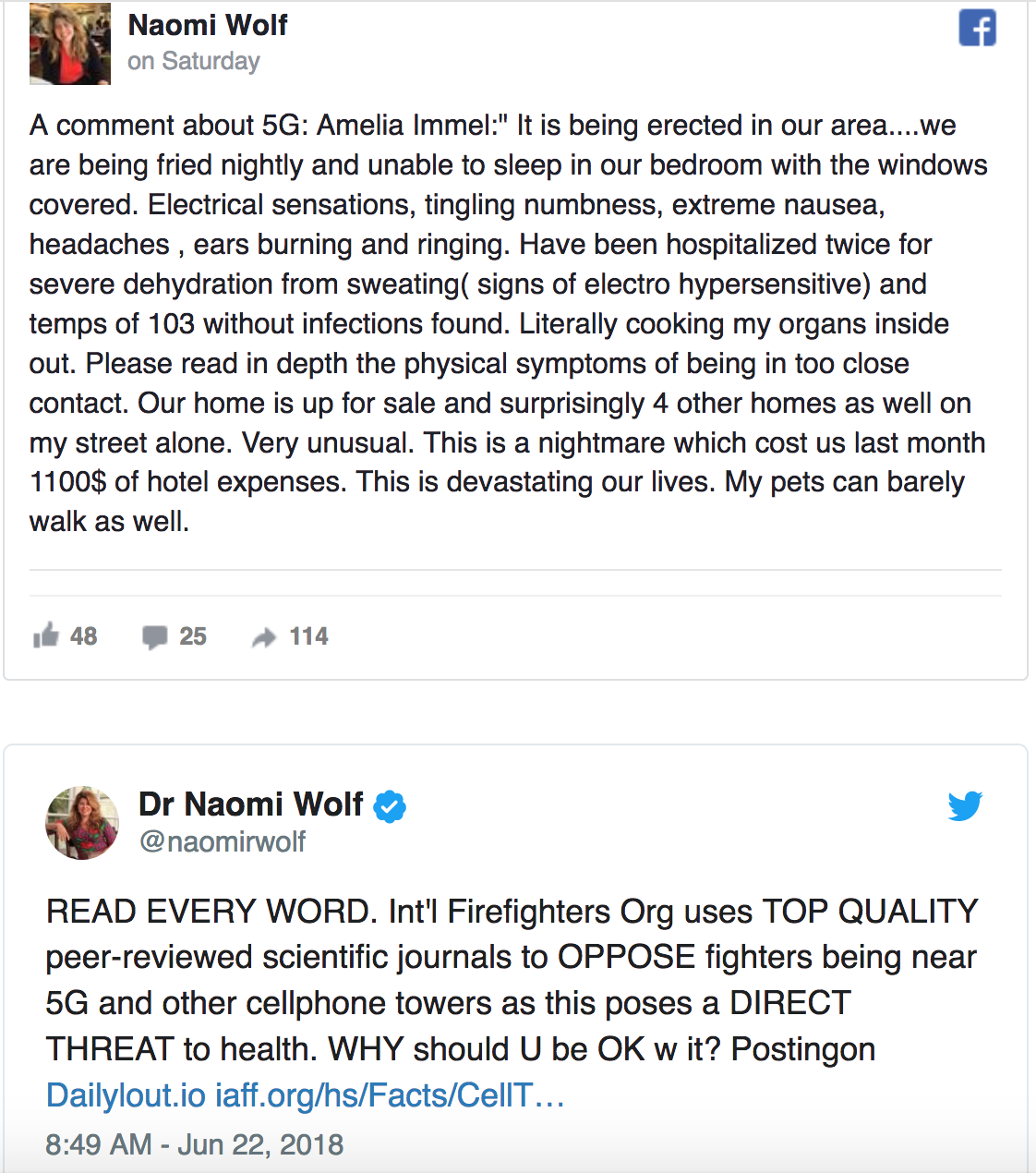 Source Article:
Dr. Naomi Wolf Posts on Social Media About 5G Small Cell Towers in NYC. Others Also Report Health Effects on Themselves and Their Pets
https://www.activistpost.com/2018/06/dr-naomi-wolf-posts-on-social-media-about-5g-small-cell-towers-in-nyc-others-also-report-health-effects-on-themselves-and-their-pets.html?utm_source=Activist+Post+Subscribers&utm_medium=email&utm_campaign=74a0ee48a4-RSS_EMAIL_CAMPAIGN&utm_term=0_b0c7fb76bd-74a0ee48a4-387865805
Over the last few months, there has been A LOT more media coverage about harm caused from exposure to digital and wireless technology – especially in regard to 4G and 5G small cell towers which are popping up everywhere.  Even Dr. Oz featured a segment about 5G on his show in February.
Reporters are sometimes referring to The Telecom Industry as "Big Wireless" and comparing it to "Big Tobacco."

5G Technology: Potential Risks To Human Health: Excerpts From Scientific Conference
https://youtu.be/QvPg1AyQ43I
The reality is that there have never been "safety" standards for digital and wireless products – only guidelines.   In fact, no "safe" level of exposure has yet been scientifically determined for children or pregnant women.
Some of Dr. Wolf's recent comments on her Facebook and Twitter pages can be read below: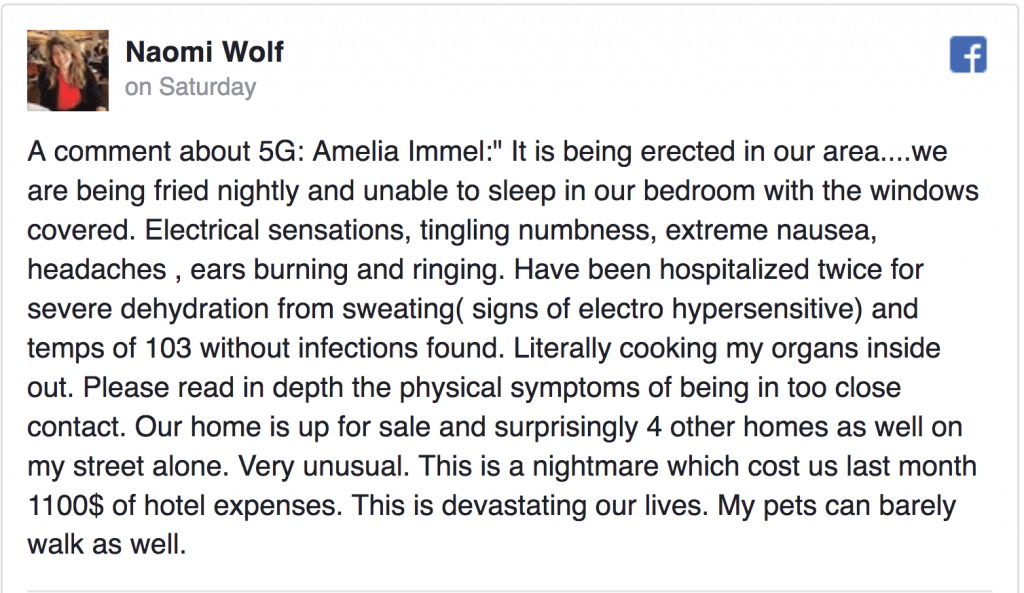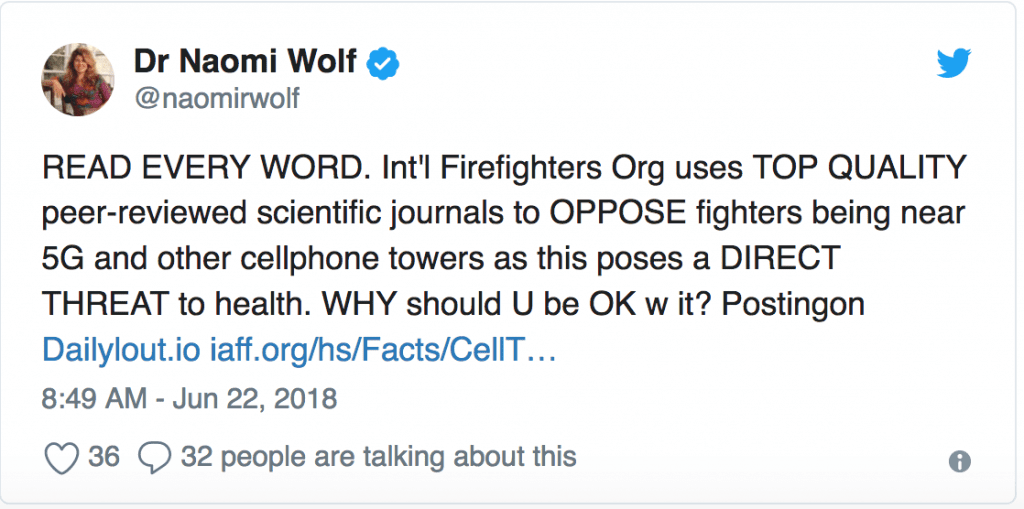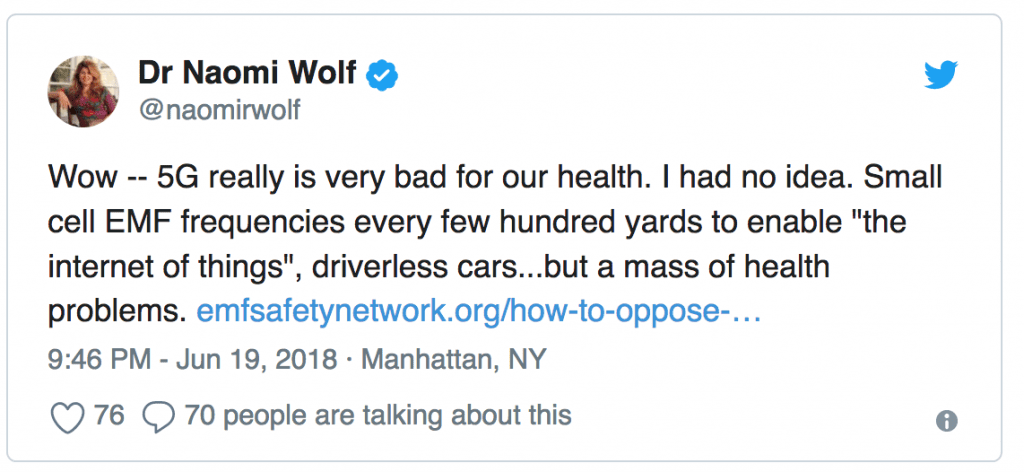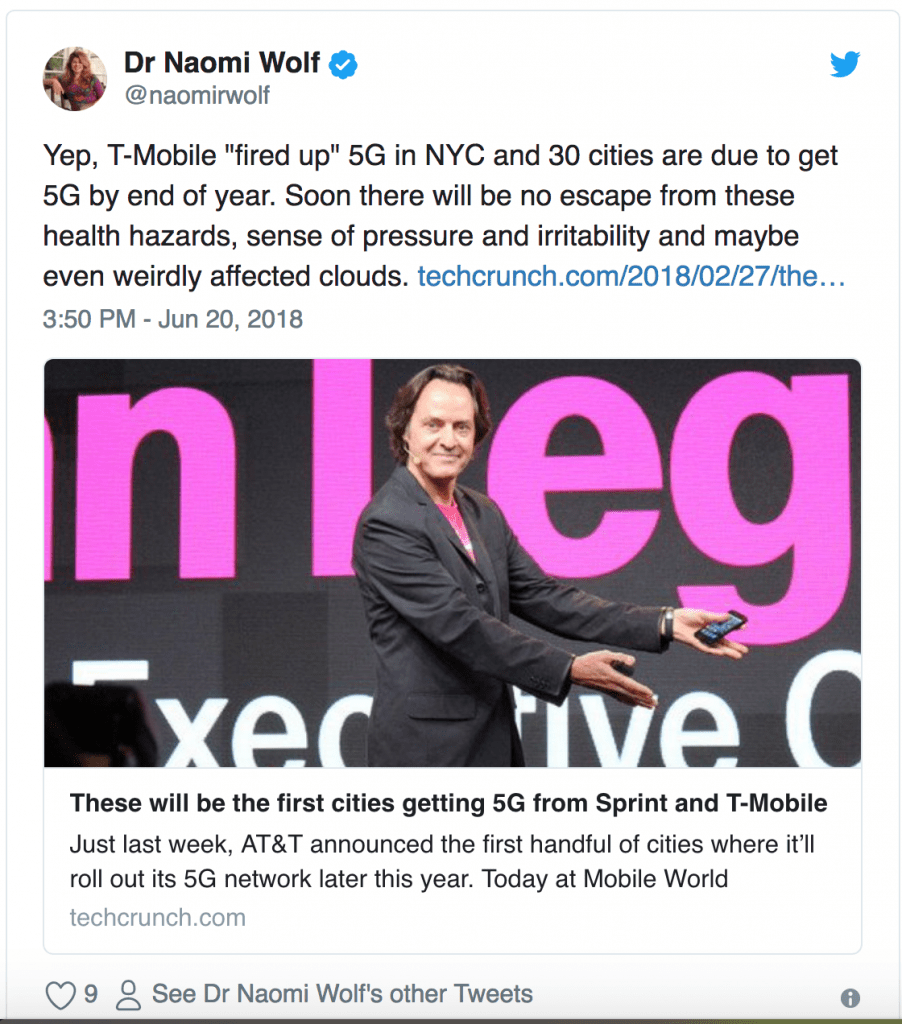 Research has already confirmed that exposure can:
U.S. broadcast stations have also been reporting about harm caused by exposure to WiFi and other sources of electrical pollution (Electrosmog) as well.
Many U.S. state and federal elected officials are also forcing this risky technology on Americans.
Samsung has already designed a 5G router that can be installed inside businesses and homes for those who want to use it – despite the health risks.  This should be enough to stop "the powers that be" from forcing this harmful technology on Americans and everyone else.
How much longer before President Trump finally addresses this?

Dr. Wolf Explains: 5G Rollout NOW in 30 US Cities. Scientific Studies Claim Huge Health Hazard
https://youtu.be/f1qv7KVvotY