Source Article:
Philadelphia Is Using A SONIC WEAPON To Keep Kids Away From Parks!
https://www.activistpost.com/2019/07/philadelphia-is-using-a-sonic-weapon-to-keep-kids-away-from-parks-not-the-onion.html
Is it satire, is it science fiction or are city council members and police in Philadelphia completely losing their minds?
City officials and police in Philadelphia have been using what they call an "acoustic deterrent" (but it is described by a local councilwoman as a "sonic weapon") to keep the city's children and young adults away from certain recreational areas at night.
This high-pitched frequency (17.5 to 18.5 kilohertz) can be heard by young people ages 13 to 25 years old and Philadelphia has been deploying this technology since 2014 which is now in 31 locations to "prevent loitering and vandalism."
In this video Dan Dicks of Press For Truth looks into Philadelphia's controversial use of sonic weapons on children and points out that this is in direct violation of the Protocol I to the Geneva Conventions of 1977 and therefore needs to be rejected and disabled right away!
Also see:
'They must really hate teens': Backlash grows against Mosquito devices in Philly parks
https://billypenn.com/2019/07/01/they-must-really-hate-teens-backlash-grows-against-mosquito-devices-in-philly-parks/
Councilmember Helen Gym is on a mission to get the "sonic weapons" taken down.
Lamar Reed gripped his ears and reeled backwards.
"Wow, they must really hate teenagers," said the 17-year-old West Philly resident, as he glanced around East Poplar Playground. "It's so loud. What if it damages our ears or something?"
Reed had just heard the sound of the Mosquito, a high-pitched noisemaker installed at East Poplar and at least 29 other parks and recreation centers around Philadelphia. Their purpose? To keep teens and young adults away at night.
The revelation that the city has been placing these devices in public spaces, covered by Billy Penn last month, has caused an uproar. On the front lines is at-large Councilmember Helen Gym, who refers to them as "sonic weapons."
"In a city that is trying to address gun violence and safe spaces for young people," Gym said during a sit-down interview, "how dare we come up with ideas that are funded by taxpayer dollars to turn young people away from the very places that were created for them?"
The first-term legislator, whose popularity has pundits talking her up as a potential next mayor of Philadelphia, had no idea that the devices even existed until she saw news reports a few weeks ago, she said. She believes the Mosquitos discriminate against young people, and worries they might damage youths' hearing permanently — or have unintended consequences on local wildlife.
"It does feel a little [discriminatory] against teens," 17-year-old Reed agreed. "It makes us feel like animals. Not all teens are bad, just because we want to go outside for a breath of fresh air at night."
At a per-installation cost of around $5,000, the city has been installing these devices since 2014, according to the Department of Parks and Recreation. From 10 p.m. to 6 a.m., they emit a constant ringing sound at such a high frequency that supposedly anyone over age 25 is immune.
Another two Mosquitos are slated to be installed in Northeast Philly soon — one at Champions Park Playground and one at Roosevelt Playground.
After that, no future installations are planned, said Parks & Rec spokesperson Maita Soukup.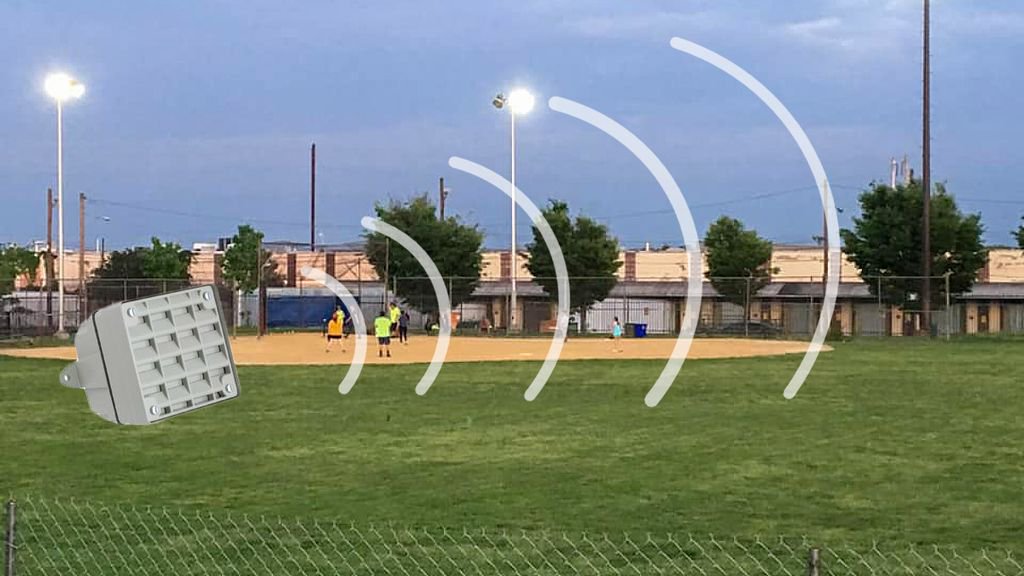 Remove them or leave them?
About a week after Billy Penn reported on the anti-loitering-and-vandalism effort, Gym had a meeting with Parks & Rec Commissioner Kathyrn Ott-Lovell to address the issue.
Gym said she'd ask Ott-Lovell for more data on the devices' effectiveness and work to get them removed.
There are a few additional Councilmembers who feel the same way she does about the devices, Gym said, though she declined to name which ones. They'll likely take some form of legislative action — perhaps in the form of hearings on the devices and what led to the initial push for their installation.
"We'll [need] a better understanding of what the rationale was," she said. "But either way, it's clearly targeting a demographic, and our city has clear anti-discrimination laws."
There's precedent for a potential ban, as various cities all over the world have already rejected the devices.
Washington, D.C. removed its Mosquito, which had been installed in the Gallery Place Metro station, after receiving discrimination complaints from the National Youth Rights Association.
Treating parks as 'private property'
Despite the intended 13-to-25-year-old target range for the Mosquitos, 27-year-old River Wards resident Mary Kate Riecks said she has clearly noticed the one installed at Fishtown Rec. It gives her headaches when she strolls the neighborhood, she said.
"It almost is more like a feeling than a sound. It's kind of in the back of your head," Riecks told Billy Penn. "I usually skip around this block or walk very quickly down it."
Riecks has been nearing a breaking point — she and her housemates have been brainstorming a door-knocking plan to organize the neighborhood against the device and work to get it removed.
Michael Gibson is president of the Mosquito's manufacturer, Moving Sound Technologies. He denied the discrimination charge by saying the product is intended for private property — which, he said in an interview with Billy Penn last month, public parks basically are after they've closed.
"We do install in the parks in Philadelphia, but…they're not actually activated until the park or rec center becomes private property," Gibson had said. "People have the right to protect their property."
For now, Parks & Rec spokesperson Soukup wouldn't say whether the department would remove the existing ones. She emphasized the department's other security measures, which include fences and gates, security cameras and night watch staff
Meantime, Reed, the West Philly teen, said he wouldn't be surprised if Philadephians took measures into their own hands.
"Being in Philly, we do some crazy things," he joked. "I wouldn't be surprised if someone hears that one day, looks for the device and just breaks it."